Dating Dominican women could be one of the best decisions you ever make in your life…or the worst. By following the tips I'm about to share with you, you can turn your life into an orgasmic paradise with the most beautiful women in the world.
…knowledge is power…
The knowledge you're about to absorb will skyrocket your success with Dominican girls starting from the day you arrive in the Dominican Republic – or even with that local DR girl who's been on your mind.
The passion and fire that Dominican women possess are unlike anything I've ever seen in my life. It's one of the reasons I lost interest in dating in my home country after living in the DR.
You're already ahead of the curve just by wanting women in the DR. Now, it's time to figure out what they want, how to do date them, and how to avoid the scams and nightmares that gullible foreigners often experience.
Are you ready?
10 Tips for Dating Dominican Women
This is the part where I tell you what to do to be successful with Dominican women. You won't find any canned garbage here or copied information.
Everything I'm about to tell you comes straight from my mind. Why should you believe me? My results in the Dominican speak for themselves.
Let's get started.
#1 Always Be in Control
Dominican girls have strong wills and even stronger personalities. If you're not in charge, she'll walk all over you. It's similar to what most American men stand for with their American wives. "Honey, what time should I be home tonight?"
Dominican women may not realize it, but they like to be controlled. They need to be tamed by a real, powerful man who's confident enough to tell them what he wants and doesn't. If you don't have this in you, you might as well not even show up.
This doesn't mean you need to be what a lot of guys call "alpha" or whatever that is. It just means you need to be a man with masculine traits. A passive man will not excel with top-notch Dominican women unless he has the money to pay for it.
Do you want to become the ULTIMATE ALPHA MALE?
Click Here
to discover a revolutionary new supplement made with science-backed natural ingredients that's changing men's lives overnight.
#2 Spoil Her, But Not Too Much
Dominican girls love for you to take them out to eat, buy them nice things, and show them a lot of attention. However, there's a fine line between becoming her bank account and giving her what she deserves.
If you become the former, your relationship in the DR will quickly go south because she'll lose interest in you. Whether she consciously realizes it or not, she'll know that inside you believe you need to buy her love and approval.
This weak trait will ultimately turn her off, and she'll be on the prowl to meet other men who can satisfy her.
#3 Make Sure She Reaches Climax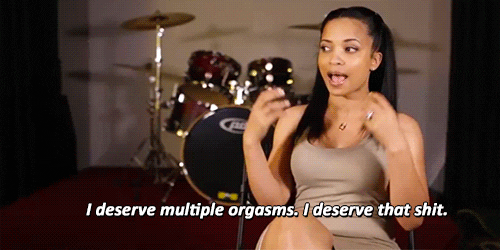 Women in the DR are incredibly fiery in the bedroom. Knocking over lamps, breaking glasses, and ripping clothes are not uncommon in the DR.
I often felt like an uncaged tiger during my time there and had to pay the landlord for broken mugs and glasses upon checkout. The women aren't looking for a lackluster experience in the bedroom.
They're looking for a dominant man who can please them until they reach climax. If you're a one-pump chump or submissive, you'll have a much harder time finding a Dominican girlfriend without opening your wallet to make it happen. Because believe me, they love taking your money in exchange for favors.
#4 Bring Out Your Naughty Side
This is a continuation of #3. Do you have a fetish? Perhaps you want to try something in the bedroom you've always dreamed of doing? The DR is the perfect place to turn your naughty dreams into reality.
It's where I had my first threesome and two more after that, and none of those involved other dudes crowding my space. That's not my style, but it could be yours, and the DR is where you can make it happen.
Throw rules out the window.
#5 Show Her Something She Hasn't Seen Before
Foreigners are hitting up Dominican girls all day. If you want to score, you need to show her something she hasn't seen before that makes you stick out from the rest of the pack.
Do you know how to play the guitar? Surf? Sports? Show her something more interesting than a pic you took of yourself in the bathroom mirror. You'll find that Dominican women – and women in general – don't care about looks even close to as much as men.
Women in the DR are romantic. I play ukulele and surf. When I play for a Dominican girl, it gets her warmed up and ready to explode in the bedroom. I'm not even that good at playing either.
#6 Online Dating in the Dominican Republic 101
Online dating is huge in the Dominican. There are women all over the island using online dating sites. However, it's best to stay in big cities away from tourist destinations. Punta Cana? Skip it if you truly want to start dating Dominican women.
You need to dig deeper and take some risk to score big in the Dominican. I went on a solo adventure there for the ages. I probably should have died at some point during my escapade, and that doesn't matter to me in the least because the experience was worth it.
Which sites to use?
There are three options:
Tinder
Tinder is good, but you're fighting against the locals and other foreigners including backpackers. Without knowing how to use Tinder and possessing the skills to be successful on it, you'll most likely sink and barely get any exposure.
Keep in mind, you're competing against hundreds or even thousands of guys. Do you think women have the attention span to swipe through all those profiles to find you? Then you have to hope she even swipes right. Tinder Cheat Codes teaches how to hack your way to Tinder scores.
Without it, you're just another number in a massive stack.
Site #1
One of the best Dominican dating sites is 100% free to use, and there are tons of women all over the island using it. It helped me score with dozens of sexy women.
It's best to use it in Santiago and Santo Domingo. Just thinking back to the mixed-race 18-year-old I met from this site and later deflowered gives me goosebumps. She had light skin, green eyes, freckles, and the most incredible set of hips I've ever seen in my life.
Click Here
to check out the site I'm talking about and get signed up.
Site #2
Another one of the best Dominican dating sites is better for finding a girlfriend or wife, although, you can still have some fun too with the right approach.
Are you looking for a Dominican wife or girlfriend? If yes, then use this site because the women on the site are looking for something serious. They're also scattered all over the island.
There's a good chance you'll find a gorgeous Dominicana in a place with few foreigners. This is where you want to be looking. The Dominicana I dated the longest in Santo Domingo I met using this site.
Had the time of my life.
Click Here to check out the site.
#7 Work on Your Style
Dominican women appreciate a man with a unique and attractive style. You'll notice that Dominican men dress sharp and keep their haircuts updated. You have to realize that this is what the women are used to seeing every day.
If you show up wearing flip flops and a tank top, the women aren't going to take you seriously, and you're more likely to be taken advantage of by the locals. That style may work in places like Sosua (where all the Dominican pros hang out), but it certainly won't work outside of there.
#8 Skip the Tourist Destinations
As I mentioned already, stay away from the all-inclusive resorts if you want to start dating Dominican women the right way. The women who work at the resorts see foreigners all day every day, so you're nothing special to them.
When you go off the beaten path to the major cities or second-tier cities, your value changes dramatically and so does the entire Dominican experience. People who go to all-inclusive resorts in the Dominican have never been to the Dominican.
The culture in the DR is amazing. I let it consume me in the best possible way the minute I step off the plane.
#9 Be Aggressive
You can't be passive in the Dominican, or you'll get eaten alive. You have to be willing to take chances to score with the Dominican woman of your dreams. She wants to see how far you're willing to go to meet her.
The most beautiful Dominican women are ridiculously hot.
When I'm there, I'm willing to go FAR to meet the women who interest me the most. I don't take no for an answer when it comes to meeting them or asking them out for a date.
If you're the kind of guy who walks up to a woman, asks her out, then walks away after she says, "no," you'll never reach the peak of the mountain.
Just watch how determined and aggressive the local Dominican men are when they approach local women. I learned more about approaching women from them than anywhere else just by watching them. My Dominican buddy is the craftiest guy I've ever met in regards to women, and I've never seen anyone who cares less about rejection.
I keep smiling and nodding my head until she says, "Yes." A "no" the first time is nothing and should be expected.
#10 Make Her Laugh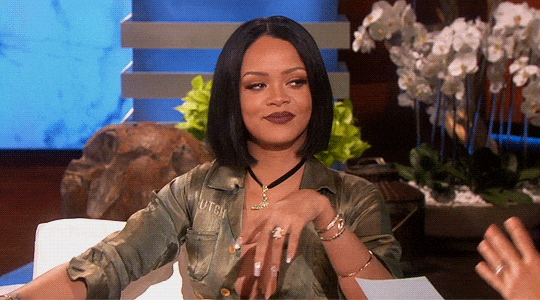 Dominican women love to laugh more than any other women I've met in my life. That's one of the things I love most about Dominican girls is how much we laugh together. This happens to me in general with women, but it gets turned up a notch in the DR.
If you can make her laugh, she'll want to stick around, and your time dating Dominican women will be unforgettable. The women in the DR have beautiful laughs and smiles. I can still picture all the cute smiles I encountered there.
Don't be afraid to be yourself and be goofy.
Bonus Tip: Learn Spanish
If you want to be successful dating Dominican women, you'll want to learn at least some basic Spanish. In reality, you want to be conversational because if you don't speak Spanish, you're left with the women who speak English.
The women who speak English are the most westernized. All the Dominicanas I dated didn't speak English, and my Spanish wasn't that great at the time. It's a lot better now, but the point is that you don't need to know a ton of Spanish to meet women in the Dominican Republic.
Bottom line: Learn some Spanish!
Final Dominican Dating Tips
Now you know all my unique tips for dating Dominican women. The reason I made this list is to show you how each man can enjoy the DR differently.
Surely you'll pick up some new tips while you're in the DR. These 10 tips are a great start to hit the ground running once you land in the DR or meet that local Dominican girl who's been catching your eye.
I'm so pumped about it right now that I want to buy a plane ticket straight to Santo Domingo!
Get me some Presidentes, a big Dominican cigar from my buddy in Cabarete, a fine-looking woman, and then go nuts!
What are you waiting for? Sign up for this site to start meeting women or this site if you're looking for a Dominican girlfriend or wife.
Want to try your luck with Tinder? Pick up my free guide below while it lasts.