Have you noticed a huge decline in your Tinder matches? Well, you may have been slapped by a Tinder shadowban. As if avoiding being banned wasn't enough to worry about, now we have to worry about a shadow ban as well.
A couple of months ago, I ran into my first shadowban, and it took me a few weeks to figure out what was going on.
I think Tinder now operates similarly to a bank since they are the #1 grossing app.
Each additional day they can keep paying members signed up is another day they collect membership fees from people who have been shadowbanned.
It's their way of penalizing people while milking those same people for a profit.
In this article, I'll show you how to know you've been shadowbanned on Tinder and how to create a fresh account that won't link to your banned account.
How does the shadowban work?
At first, you may not even realize you've been shadowbanned, hence the title.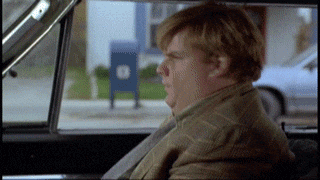 I think of it as a progressive illness that gets worse over time until you're gone altogether.
Here are the key symptoms to look out for:
Significantly lower match rate – if you were accustomed to new matches every hour, you'll suddenly have a slow trickle of new matches or none at all.
Fewer people who have liked you in the Tinder Gold circle
No responses from your matches – This was the first symptom that raised a red flag in my case because I couldn't believe how low my response rate had gone. I use a clipboard app to message many matches at once. When hundreds of my matches didn't reply, I knew something was up.
If you see the message "Something went wrong. Please try again later." in the area of the app where you swipe instead of "There's no one new around you," then you may have a tripped an alarm. I've experienced instances where I couldn't swipe for 12 hours while the "something went wrong" message displayed, despite being a Tinder Plus paying member. Be aware that paying for unlimited likes doesn't mean you can use them all at once. Tinder may think you're a bot if you swipe too fast, which can result in a shadow ban.
If you've already received a warning for breaking the Tinder guidelines – In the past, Tinder would display a message that you've been reported. I think now they are sending warnings instead of telling you that you've been reported. The last time I received the message, I was being extra careful to follow the guidelines and still received a warning.
If you decide to delete your account and create a new one using the same phone number or Facebook account, a shadowbanned account will receive zero new likes in the Tinder Gold circle. This is perhaps the best way to run a shadowban test. I've noticed that Tinder always gives my fresh accounts a newbie boost to help them compute their so-called ELO score for your profile (the higher the score the more exposure you get). A fresh account racks up likes in the Gold circle out the gate while the shadowbanned account gets zero in the first few hours.
How to Get Shadowbanned
Now that we have the symptoms out of the way, let's explore reasons you may have been shadowbanned in the first place.
Here are the reasons:
Messaging too many members at once with the same message – A couple of years ago, this was okay. You could even use companion apps to mass message your matches. The people who ruined this for everyone are the bots. They mass messaged people to convince them to sign up for dating sites outside of Tinder to get an affiliate fee. I recently noticed that if I messaged more than roughly 20 of my matches in an hour, it could lead to the "something went wrong" message.
Mass liking – I don't know if this can lead to a shadow ban, but it can significantly decrease your ELO score, landing you at the bottom of everyone's stack. Long gone are the days of using a Tinder companion app to mass like thousands of people, then watch the matches roll in. This goes back to bots. They mass like to rack up matches then mass message with their scripted message to make their money.
Deleting and restarting an account too many times – I've been able to get away with deleting an account and starting it fresh again 1 or 2 times without noticing a significant decrease in my results. As mentioned above, once you've been shadowbanned, you'll know because your account will receive zero likes after reset. A good rule to follow is never select the reason for deleting your account as "I want a fresh start." I like to choose the option I've found someone already.
Breaking their guidelines and being reported – It's crucial to avoid making enemies with anyone on Tinder. If you do, your enemies will report you every time you restart your account because they'll see you again. Be smart and polite; play by Tinder's rules inside the app.
Do you want to become the ULTIMATE ALPHA MALE?
Click Here
to discover a revolutionary new supplement made with science-backed natural ingredients that's changing men's lives overnight.
Proof
I confirmed my shadow ban in December 2018, and here's how I did it.
I received a message from one of my matches. She told me that she was seeing a notification saying that I had messaged her, but there was no message from me inside the app.
We were chatting in the Line app at the time.
After she told me about it, I went inside my Tinder app, and the message she never received had the "sent" confirmation below it.
Check out the photo below of her telling me she couldn't see my messages. Notice how they turned blue as sent on my end:
That's right, Tinder is telling paying members who have been shadowbanned that their messages are being sent when they aren't.
At this point, it's impossible to know if your matches are always receiving your messages. I've started asking girls I'm interested in sooner than ever before for their numbers to move the chat elsewhere.
Now, fast forward a bit. I deleted this account and created a new one with a fresh phone number.
Later on, I began matching with some of the same girls I had matched with on the shadowbanned account.
Several of my matches told me the same thing as the girl in Line had told me.
Check out the photo below:
This confirmed that it wasn't an isolated incident or bug.
More Proof
At this point, I wanted to investigate further.
I used my backup phone to create a Tinder account with the shadowbanned phone number account.
Once I finished setting up the account and adding my photos, I turned the phone off and let a few hours pass.
After allowing the time to pass, I picked up the phone to check my account.
I had zero likes in the Tinder Gold circle. In fact, the Tinder Gold circle that appears in the match list didn't appear at all.
It was only the message telling me that I have no matches yet.
This additional proof was everything I needed to confirm the existence of the shadow ban.
Ever since that day, I've been more careful than ever not to trip any alarms with my profile.
How to Create a New Account
Once you've been shadowbanned, the first thing you should do is end your subscription to Tinder Plus or Gold before you get bamboozled.
Also, never contact Tinder support over this issue; you don't want to be on their radar.
These are the steps to successfully create your new account/things you need:
A new phone number (I don't think a new Facebook account works)
Don't link this new number to your previous email address or Facebook account
Create a fresh email address or use a different email address than before
If you have a backup smartphone, use it to create the new account (although, I think you can get away with using the same phone)
Delete and reinstall Tinder on your phone
Delete any browsing history that could be linked to Tinder
When you sign up with the new phone number, try to use a different IP address than the one you had used to sign up with the shadowbanned account
Slightly change your information when you sign up (this may not be necessary)
You can use the same photos but alter them a bit by using different filters, trimming a few pixels, and renaming the files. It's even better to use photos you've never posted on Tinder before.
Write a brand new Tinder bio
If you sign up for Tinder Plus or Gold, you may want to use a different Google Play store email or Apple ID. The first time I created a fresh account after a shadowban, I used the same Google Play store subscription without a problem.
Don't link any accounts you've linked before, e.g., Spotify and Instagram
And that's it, you're ready to start Tindering again.
This time around try to avoid the same mistake(s) you made before.
Go back and read over the reasons you may have been shadowbanned above.
Conclusion
What I've found is that Tinder is more than willing to sell us features and penalize us for using those features.
Unlimited likes aren't unlimited.
We can't message everyone we've matched with at once.
We must be more careful than ever before and avoid making enemies at all costs.
If you've been outright banned and are seeing a Tinder Error Code after signing in, learn how to get unbanned from Tinder now.
Despite the new rules, Tinder is still my favorite dating app and will be for the foreseeable future.