There's nothing like the smell of a fresh Tinder ban in the morning. The ban always comes when you least expect it, and all your date leads instantly go down the drain. The worst part is all you'll see is Tinder Error 40303, 40316, 5000 (and the lesser-seen 40120). They don't even have the courtesy to tell you straight that you've been banned.
In today's lesson, I'll explain how to get unbanned from Tinder and other options you can use to get back in the Tinder game.
I'm assuming if you're here right now, then you've been banned.
Don't worry, I've been you on several occasions, and I'm still in the Tinder game.
How to Get Unbanned from Tinder
I've been banned several times on Tinder and have had my account successfully unbanned at least twice – who's counting, right?
What you need to do once Tinder won't let you log in is open a Tinder ban appeal with support.
Follow this link to go directly to the Tinder contact support page.
Once there, you'll find the options to choose "Trouble with account login" first and "Can't login, my account was banned" second.
At this point, you fill in the remaining sections of the form to explain why you should be unbanned.
Tip: Wait at least 24 hours after being banned to submit your appeal.
You have a better chance of getting your account back if you're polite and a paying member.
After all, they don't want to lose too much money since paying members are the people who often get banned.
If you're not a paying member and sent dirty messages to girls, don't expect to get your account back.
I've sent moderately naughty messages and got reported enough times to get banned.
Tinder allows users to self-police its dating app, which means if you rub enough people the wrong way, you are destined get banned.
Girls are quick to report men since Tinder basically urges its users to report profiles.
Keep in mind, the person reporting you doesn't have to match with you to report you.
After you message Tinder support, the reps won't immediately reply.
One of my mentors once advised me to "never send an email or message while you're angry."
This advice is especially useful when submitting your appeal.
On the occasions that I did get my account reinstated, it took at least several days.
Also, Tinder won't tell you that you've been unbanned.
One time I waited a couple of months, and when I signed in, my account was magically back in business.
While waiting to find out if you'll get your account back, it's a good idea to open a temporary account with a phone number or alternate Facebook account. More on that below…
What are Tinder Error 40303 and other Tinder error codes?
Error 40303 and its variables are the worst messages you can get on Tinder.
It means you've been banned due to other users reporting you (one recent email I received, a girl noted that Tinder now removes photos and will ban you if you try to upload the same photo).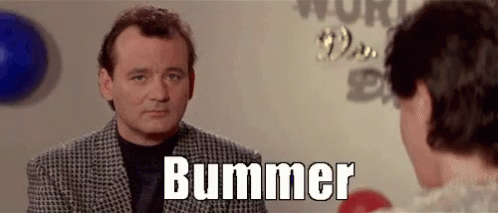 Later in the article, I give you tips on how to avoid getting banned in the first place and how to set up a new account without getting banned again.
As I already mentioned, the worst part is Tinder doesn't tell you directly that you've been banned.
Instead, it hides behind its error codes that actually all mean the same thing.
What happens is once you try to log into Tinder after you've been banned, the app shoots you back to the sign-in screen.
It displays its error message and says "something went wrong."
Yup, what's gone wrong is that you've been kicked off Tinder.
I have no clue why they hide behind their messages, though, this type of activity does fall right in line with how they tend to treat paying customers.
Is there a 40303 Tinder fix?
The answer to this question is no.
The only fix is to appeal to Tinder support.
These days, it's harder to get an account unbanned compared to a couple of years ago.
Once I got hit with my latest ban, I opened up a new account with a new phone number.
Alternate Solutions to Get Back on Tinder
One of the problems you may run into is getting around the Apple iPhone subscription.
Once you use an Apple ID to pay for Tinder Plus or Tinder Gold, Apple saves your login.
You can create a new account with your phone number, but then you can't sign back up for Tinder Plus or Gold.
And as most men know, it's a lot harder to score without at least a Plus subscription.
I don't recommend paying extra for Gold.
I went months with a Tinder free subscription in Manila and still had success.
Eventually, I bought a cheap Huawei phone (not just for Tinder) and installed the Tinder app for Android.
This way, I could sign up for a new Tinder Plus subscription through the Google Play store. If you get banned on Android, you could always use an alternate iPhone to sign up through Apple. If you manage to get banned on both, you will need to appeal to Tinder or wait months before you can sign up for Tinder Plus again. OR use the workaround below.
It's super easy to get fresh SIM cards around Asia, and since Tinder allows you to sign up with your phone number, you should take advantage of this option.
If you can't get your hands on a fresh phone number to open a new account, there are ways to get SMS messages online to verify your account.
Although, Tinder periodically makes you sign in, which could lead to trouble with this method.
I'd seek out a friend or family member who isn't using a phone number for Tinder and ask one of them if you can use theirs.
Trust me, I've had stretches of no Tinder due to getting banned at inopportune moments and had to get creative to get my account back.
Another solution is to use a private IP or proxy to create a new Facebook account. You can then get around the Apple ID situation by creating a fresh ID. I've used this method with success. Make sure to line up your IP addresses because if you cross-contaminate so to speak, Tinder could ban you again.
The main point is that it's possible to get back on, but it's hard to find posts online that give you instructions on how to do it.
Now you know exactly how to do it with the help of 199flags.
How to Avoid Getting Banned
The best way to get unbanned is to avoid getting banned in the first place.
Tinder has tightened up security by making it easier to report users, and the "no hookups" phenomenon has made girls quicker to report men than ever before.
Here are several tips to follow:
Don't mention anything political in your profile. Something as simple as writing that you support a politician or political party can lead to opposers reporting you.
Avoid writing anything sexual or sexist in your profile
Don't post offensive photos or comments
Avoid vulgar language or overtly cocky behavior
Here's another important rule I follow:
Once you start chatting with a girl, and you want to heat up the conversation, get her number to chat on Whatsapp, Viber or Line.
Another option is to move the conversation to Instagram.
Once you begin chatting with her outside of the app, go back to Tinder and unmatch her before you say anything sexual.
This way, she can't go back and report you if she doesn't agree with what you have to say.
Once you unmatch her, your profile disappears from her phone and desktop account.
One last factor to consider is that if you're fishing in the same pond with a new account, the girls who reported you before will see you again.
However, there is a way to get around this, listen closely:
Once you have your new account set up, check the setting to hide your account in the Tinder settings screen
Subscribe to Tinder Plus
Go in your Tinder Plus settings and choose the option to only be shown to people you've liked
Only like girls who you know for sure didn't report you
Mission accomplished
Final Thoughts
If you take the time to read this entire article, you can recover from Error 40303 and the other Tinder error codes no matter what the cause is.
I've laid out every possible scenario and solution.
Unless Tinder makes drastic changes, these solutions will work for years to come.
Final notes:
If you're using Tinder abroad, pick up a cheap SIM card and create a phone number account to protect your identity.
Always consider everything you write before hitting send and move conversations to other chat apps as quickly as possible.
Use the "Only People I've liked" option to your advantage.
Cheers and good luck.
If you still can't figure out a fix, post your situation in the comments section (reopening soon), and I will do my best to help you.
Want to skyrocket your success on Tinder?
Sign up for my free exclusive cheat sheet below; it won't be available much longer!