A lot of foreigners discover the problems with marrying a Filipina the hard way. In a fit of excitement, they fail to consider the disadvantages of marrying a Filipina.
The first time I traveled to the Philippines back in 2014, marriage was the last thought on my mind.
I indeed fell in love with several Pinays during my journey throughout the Philippines, but I knew there was a lot more travel ahead of me before settling down.
I'm not saying that marrying a Filipino woman is a bad idea.
It's a great idea if you know what you're doing.
During my years in the Philippines, I met foreigners who were trapped in a marriage and others who were living the dream.
In this post, I teach you how to avoid becoming the former if you decide to make a Pinay your bride.
Vital Advice in Makati
In 2014, I sat down at the Hooters in Makati that has since been replaced with The Cabin – a massive downgrade in my opinion.
While I dined on my meal and decided which waitress I liked best, an older gentleman sat down beside me.
He was an expat and the owner of the old Hooters.
I found his story intriguing, especially since it was my first solo gallivanting voyage.
During our chat, he told me to never take a Pinay back to The States.
He said it would destroy everything good about her.
Having already met some westernized Pinays in Hawaii, I wholeheartedly agreed with his words.
It reminded me of the scene from Eddie Murphy Raw where he talks about going deep into Africa to find himself a mate.
For anyone that needs a refresher or hasn't seen it, here's part of the clip below:
So what am I getting at?
The first rule of marrying a Filipina. Do not bring her back to your country. Only marry her if you plan to stay in the Philippines.
A Success Story
Here's a success story I came across while living in Makati last year.
I bumped into a guy in his 50s from Texas on my way down to the gym in my building.
We struck up a conversation, and he told me that he had been living down in Bohol for some years now.
He married a Filipina and was as happy as a pig in you know what.
The guy was living for dirt cheap and didn't even own a cell phone.
That's one form of paradise.
When I settle down, I don't want to have a care in the world, just like the guy from Texas.
He did it the right way.
Do you want to become the ULTIMATE ALPHA MALE?
Click Here
to discover a revolutionary new supplement that's changing men's lives overnight.
A Failed Marriage Example
You already know that marrying a Filipina and taking her back to your country is a bad idea, but what about if you follow this rule without success?
This brings me to my next example.
I met an American guy in his 30s.
He had married a Pinay in Makati and was already going through a complicated divorce.
The Philippines is the only country in the world where divorce is illegal, unlike America where people file for divorce a week after the wedding. Let that sink in a minute.
The best you can do if you're trapped in a marriage is to get an annulment.
On top of that, abortion is illegal.
What this amounts to is tons of people trapped in marriages with a flock of children to care for.
Filipinos are known for living together for sometimes their entire lives.
If you have children with a Pinay in the Philippines, you may have roommates for decades afterward.
Getting back to the guy in the story.
He had to travel to America to make the divorce legit.
Everything was fine and dandy until shortly after he married his now ex-wife.
She began to smother him and questioned his every move.
After a while, he could no longer handle the jealousy and decided to call it quits.
5 Filipino Women Traits to Be Aware Of
Now, here's the juiciest section.
Let's look at a list of Pinay traits that men should know about before diving into marrying a Filipina.
1. Filipino women are quick to fall in love.
I've had Filipino women tell me they love me our first night together, which is physically impossible (at least in my opinion).
It happened to me once in the midst of a lovemaking session and completely killed my flow.
The problem here is that if your wife can fall in love so easily, what will keep her from falling for a different man?
2. The Jealousy Factor
No joke, pretty much every single Filipina has been cheated on by a boyfriend(s) they've trusted.
A lot of Filipinas I've met had been cheated on by a Filipino guy and wanted to test the waters of dating a foreigner.
For some men, the jealousy can be unbearable – like the guy I mentioned who divorced soon after marriage.
Having said that, I've dated Pinays who weren't overly jealous.
The main takeaway is to get to know a Pinay very, very well before marriage.
3. Westernization
Filipino culture is heavily influenced by the Western world, especially America.
Fast food, reality TV, and social media are insanely popular in the Philippines.
I've noticed a rise in girls emulating what they see in American pop culture.
This is a huge dealbreaker for me.
My last year in the Philippines, I didn't allow cell phone use inside my place or while out eating.
A lot of Pinays will get on their phones for hours and hours.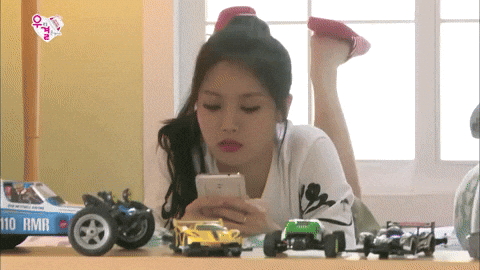 I only use social media for work, and the last thing I want to hear is annoying videos while I'm relaxing at home.
This may not matter to some guys, but it certainly does in my case.
One girl who I really fell for during my time in Davao later married an older American and moved to Florida with him.
She was 18 and gorgeous when I met her, didn't wear any makeup.
Fast forward a few years…
She messaged me, and I couldn't recognize her.
Her face was coated with a thick layer of makeup, and her style completely changed.
4. Cutthroat
Some Pinays are cutthroat and after your money.
I've had money taken out of my stash spot twice in the Philippines.
The first girl got me for a couple hundred bucks.
The second time was less than twenty.
The last time I was in the Philippines, I caught a girl trying to rob me.
After my previous experiences, I learned to keep an eye on them.
Out of all the countries that I've visited, the Philippines is the only place I've been robbed.
You need to remember that you're in the Third World, and women can see you as a cash cow.
Unless you're the kind of guy who's willing to let a gold digger into his life in exchange for having a hot younger wife, you should be wary of the Filipinas you meet.
TIP: The most cutthroat Pinays are in Cebu due to the heavy load of middle-aged sex tourists there.
If you want to do Cebu the right way, my Cebuana dating guide is an excellent resource.
5. Blandness
I'm not saying that all Pinays lack personality or oomph because they certainly don't.
BUT… going back to what I said before, they can get comfortable on their cell phones.
If you like to do a lot of outdoor activities and are an adventurous person, a Filipina wife may not be the best idea for you.
In my case, I don't mind too much.
The Pinays I've dated were always down to relax and cook together.
Due to my maniacal life of partying for close to two decades, I now prefer a more even-keeled lifestyle.
How to Successfully Marry a Filipina
If you're a foreigner who wants to have a successful marriage in the Philippines, the following are points to consider before tying the knot:
Be ready to live in the Philippines.
If you do decide to bring a Filipina back to your home country, be wary of who she socializes with.
Put the time in to get to know her first – months or years, not weeks.
If a Pinay tells you that she loves you within the first few meetings, question her ulterior motives.
Do some research on the part of the Philippines your potential mate is from.
Be able to support her and your future family.
Try to find a Pinay with a college degree and a steady job.
Take the five traits I listed above into consideration when searching for your mate.
The Top Filipino Dating Site for Finding a Wife
I've always used Tinder the most in the Philippines, but it's not the best dating app to find a wife in the Philippines.
That's for sure.
Free online dating sites such as Dateinaisa.com are not the way to go either.
Men who are serious about finding a Pinay wife should sign up for Filipino Cupid and do some browsing.
Click Here
to get started on Filipino Cupid for free and see just how many women use the site.
If you're American like me and on the hunt for a Filipina who's looking for an American husband, this is the best site to use hands down.
You won't have to do as much sifting to find women who are looking for a serious relationship.
A lot of women there are looking for marriage.
You can also find women from all over the Philippines.
I recommend messaging women outside of major cities to get a feel for what they are like.
My complete Filipino Cupid review is a very helpful resource that teaches you how to have the most success using the site.
Things to Consider Online Dating in the Philippines
Presently, Pinays are more spoiled than ever before with attention from foreigners.
If you want to find the woman of your dreams in the Philippines, it won't be easy.
You need to stick out and work on only the women who interest you the most.
There are a ton of guys hitting them up online all day, every day.
For this reason, I don't recommend Tinder to guys who are new to online dating.
On Cupid, you can message girls without matching with them first.
I've seen middle-aged guys strike gold by being persistent and showing a Pinay that they care.
A lot of girls are sick of the younger guys who are only in the Philippines to score.
And trust me, they are very aware of it.
Most guys are asking them to jump into bed in the very first message.
This may have worked just a few years ago, but it's a whole different ballgame now.
Guys who are on the hunt for something serious and treat the women with respect have a much better chance now.
TIP: Don't send Filipinas a long message that sounds needy. I've seen guys send girls ridiculous opening messages asking for marriage right off the bat. This is not the method to use to meet a Pinay for marriage.
Instead, start a normal conversation, and let the conversation naturally lead to a meeting.
Final Thoughts
Marrying a Filipina is a great idea for guys who do their homework and know what they are getting into.
If you go in blind, there's a good chance that your marriage will fail.
Taking the time to read this article in full will instantly put you lightyears ahead of your competition.
I've spent years total in the Philippines and dated more Pinays than any other nationality.
Pinays permanently changed my life for the better.
I will always have a soft spot for them.
A lot of the Filipinas I've met are the most beautiful women in the world, both inside and out.
I put the time in to learn about them and master dating in the Philippines.
If you do the same, your chances of finding a Filipina wife will skyrocket.
Cheers and good luck!