Since the dating climate in the Philippines is constantly changing, it's critical to have an up-to-date Filipino Cupid review. The first time I traveled to the Philippines in 2014, I used dateinasia.com instead of Filipino Cupid to make most of my leads.  In the midst of my journey, Dateinasia banned me due to copying and pasting too many messages to girls.
Since DIA had been my bread and butter for meeting Pinays, I went into a bit of a tailspin and sought help from online marplots.
In the end, my Dateinasia failure led me to Filipino Cupid, which is where my success rate skyrocketed.
I picked up more scores than Tom Brady on Sundays and experienced the quintessence of carnal paradise.
My confidence soared so high that cold approaching outside became second nature, but I always had Filipino Cupid to rely on throughout the bulk of my quest.
My Current Review
I met top-notch girls on Cupid, who were even hotter than the girls I saw on the street or in the clubs.
I'm pretty sure one of the girls I met has the most impressive chest in all of Asia.
Another girl was an absolute angel, and most of my scores occurred within 24 hours to a week's worth of light work detail.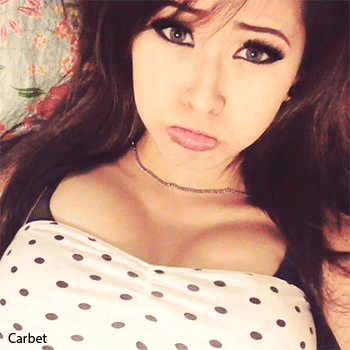 Filipino Cupid gave me the option to filter girls by age, if they have kids, bust size, and a host of other attributes.  I even set up a mail filter to move the girls with kids to a separate inbox.
Tinder 2016 in Manila
Fast forward to the summer of 2016.  I returned to Manila.  The summer of 2016 was the golden age of Tinder.  2016 was the year to be on Tinder – well before girls ramped up the "no hookup" movement.
There were also companion apps, such as Tools for Tinder, that Tinder has since banned since people used them to spam and scam.  I despise those Dorito-eating clowns for ruining a good thing.
In the summer of 2016, I had a stretch of Tinder scores that ended in 20 new girls in 9 days, no kidding.  That was the most prolific run in a short time I've had anywhere in the world.
Do you want to become the ULTIMATE ALPHA MALE?
Click Here
to discover a revolutionary new supplement made with science-backed natural ingredients that's changing men's lives overnight.
Returning to Manila in 2017
Now, let's fast forward again to my return to Manila in the second half of 2017.
From then until now, Tinder has fallen off quite a bit.  I'm not saying you can't score using it (I still do a lot), but expect to go on actual dates (with the more attractive girls) instead of the old days when a man could invite models straight over based on good looks alone.
I spend most of my time working these days, which doesn't allow me much free time – like I had in 2014 – to run day game and the occasional night game.
I'm not a huge fan of spending hours passing out my number to girls in the mall or asking for directions in the street.
Day game to me is approaching the girls who I'd regret not approaching later.
I know a lot of guys won't agree, but forcing myself to approach every attractive girl in the street at age 33 is a bit odd.
Yes, we all want to score as guys.  However, we should be working on becoming more valuable men as our number one goal, which naturally leads to more scores.
Wasting hours in a mall in my 30s is on a Judge Roy Moore level.
My Return to Cupid in 2018
About a week ago, I decided to cut back my Tinder usage and see if Filipino Cupid still holds merit in 2018.
After signing up for a Platinum membership, I filtered all the 18 and 19-year-olds and used the Chrome Clipper extension to send an opening message to over 150 girls.  With the clipper, I completed the task in just under a couple of hours.
To my surprise, the results are just about the same as I had in 2014.  The response rate is through the roof.  My inbox is brimming with messages from 18 and 19-year-olds.
The best part is I haven't run into ANY of the "no hookup" movement that infects Tinder.  Check out my article here to learn my trick on how to jump the "no hookup" obstacle.
My First Score
Just this morning, a 19-year-old girl came straight to my building.  She was a Vietnamese/Filipina mix, which equaled one of the prettiest pudendums I've ever seen in my life.
So, getting back to the point of the article.  Does Filipino Cupid still work in 2018?  The short answer is a resounding YES!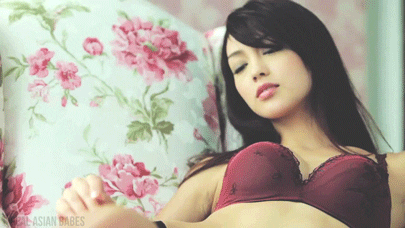 Is it still as easy to score as it was in 2014?  Probably not.
Manila was a whole different world in 2014 compared to now.  I bet in second and third-tier cities, Cupid is still about the same.
Tinder vs. Filipino Cupid in 2020
All I can say is it's a better option than Tinder right now in some regards, depending on a man's location and objectives.
If someone had asked me which was better in 2016; I would have said Tinder hands down.  In 2015 and 2016, Tinder was the dating app to use.
Tinder has lost a lot of ground since then due to guys slowly ruining it all over the world, city by city.  They can't go two messages without asking the girl to hook up.
Also, the interface is too simple and offers zero filtering options.  I can't fathom why they haven't fixed this problem after all these years.
Another observation I've made about Filipino Cupid is that for some odd reason I'd probably meet some of the more attractive girls on the site for a date.
Whereas Tinder, I never use for anything more than an eventual invite to my place.  I can't explain the exact reason why; it could be the interface.
Another essential point to consider is that the girls on Filipino Cupid are going to be less westernized than Pinays on Tinder.
I didn't come to the Philippines to meet entitled Americanized Pinays.
How to Build a Harem in Manila
Having said all that, I did manage to build a stable harem using Tinder in Manila, and the girls I've kept around are choice.
They also have jobs, which makes it easier for us to get much-needed alone time.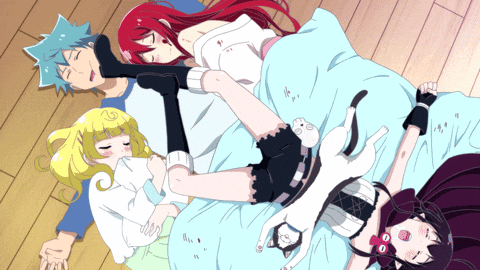 The combination of Tinder and Filipino Cupid is the way to go, and like I've said before, Cupid sites will always work as long as Cupid keeps doing their job of recruiting the girls.
Most guys are too cheap to pony up and buy a membership.  In my mind, even one score with a cute 18 or 19-year-old is worth the cost of membership.
A lot of guys who run night game spend more on drinks and a hangover in a single night.
I prefer girls who don't drink or drink very little.  There's almost nothing more vexing than a drunken barfly.
I think I'll follow up this article with a few more observations and how to efficiently use Filipino Cupid in 2018 to meet Pinays.
Lately, I've seen a lot of foreigners walking around without girls.  In 2014, it would have been humiliating to walk around Manila as a foreigner without a cute Pinay tucked under the arm.
I've had so much fun this past week that it's invigorated me and reminded me why I treasure the companionship of authentic Pinays.
Limiting Tinder
I'll be limiting my Tinder usage until I head out in a few months.  Again, I'm not saying you can't score using Tinder.  I haven't been anywhere in the world where it's difficult to find a date on Tinder.
However, I'm tired of dealing with the new attitude in Manila and the repetitive interviews that come with it.
When the first sentence I read on a girl's profile says "no hookups," I'm instantly turned off.
There is also a slew of ladyboys and pros selling massages on Tinder, which I haven't seen on Cupid.
Considerations
Here are a few advantages I can think of why it's worth using Cupid over Tinder:
If you're traveling around the Philippines, there are girls all over the islands on Filipino Cupid.  You can potentially take side trips to beach paradises and have girls there waiting for you.  There's almost nothing purer than meeting the unspoiled Pinays living in sequestered locations.
You'll get a more authentic taste of the genuine beauty of Pinays as opposed to westernized versions.
The filtering options on Cupid are far more superior.  For example, it's easy to focus on girls in a certain age range and who don't have kids.
You avoid the "no hookup" movement that's currently infecting Tinder in Manila.
You save time in the long run.  If you work a lot like me, just the few hours you save using Cupid compared to Tinder more than pays for the membership.
If you use Chrome Clipper, you can save a ton of time by copying and pasting messages.
The response rate on Filipino Cupid is astronomical due to less competition than Tinder.  Just think, backpackers are probably looking for quick scores on Tinder 24/7.
How to Set Up Dates with Girls on Cupid
The most efficient way is to use my three-step process:
Filter out the girls you want to meet using the filtering options.
Copy and paste an opening message to all those girls.
Follow up by verifying that they live in the city you want to meet.  Then ask them for their Viber, Whatsapp, or Skype.
Once you're chatting outside of Cupid, you shouldn't waste much time before asking to meet for a date.  This will help you cut out the girls who are just looking to chat or "get to know you better" before they meet you.
Although, if you really like a particular girl, I wouldn't rush.
Whenever I see a girl who particularly catches my eye, I run an entirely different script, and it almost always works.
Click the banner below to find your Filipina girlfriend today!
"It's more fun in the Philippines" for those guys who do it the right way.