Does being direct on Tinder work? It does quite well if you go about it the right way. In today's article, I'll teach how to avoid making the simple mistake most guys make when looking for a ONS (one night stand) or hookup on Tinder.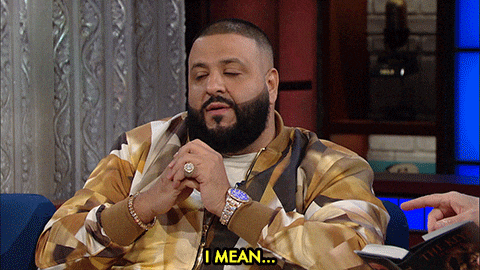 Later in the article, I provide three photo examples of how to escalate on Tinder.
Avoid These Mistakes
I remember back in the day – many, many moons ago – I used to scan online dating sites and Tinder for girls who made it obvious they wanted to hook up. Nowadays, these are the girls I avoid like the plague.
There's no telling how many men they've slept with or what their true intentions are.
All heterosexual women get horny for men at one time or another. It's our job as men to contact them at the right time.
A buddy of mine once told me one of the best tips I've ever heard all the way back in high school.
He said, "Getting laid is all about right place, right time."
That's right, throw your game books away and realize that finding sex online is a lot about chance.
If you want to score a hookup on Tinder, you need to play the numbers game.
Next is the most important tip of them all:
When being straightforward on Tinder, DON'T ask for sex directly. Even if the girl is looking for sex, approaching her with a hard-on isn't going to do much to turn her on. Instead, play it cool. You must indirectly ask for sex.
The last mistake you must avoid is turning the hookup into a sexting match.
Once you know that she's down to meet, you turn the conversation into a meeting in as little time as possible, which leads us to the next section.
How to Escalate on Tinder
Escalating on Tinder isn't rocket science. In the photo examples I provide below of conversations I had just this month, you'll see how quickly I escalated.
First, you send a message that is your filter message. This is an indirect question or remark to let her know you're interested in a hookup or ONS. You'll see that I never mention the word "sex" or ask directly for it.
I can't stress this enough: You don't need to ask for sex. If a girl is willing to come to your place or out of her way to meet you, she is highly interested and almost certainly down.
After you know she is game to meet, you need to fast forward to getting her number. You could ask her for her number as soon as the second message.
Once you have her number, you text her and immediately start arranging the meeting. This is the technique to use for an instant hookup.
If she can't meet right then, send her a message telling her to save your number.
There's no reason to schedule every little detail at that moment because, remember, you want to play it cool.
Do you want to become the ULTIMATE ALPHA MALE?
Click Here
to discover a revolutionary new supplement made with science-backed natural ingredients that's changing men's lives overnight.
How to Tell If a Girl on Tinder Wants to Hook Up
If a girl is receptive to your filter message, you know she is open to the thought of hooking up.
One of my more aggressive filter messages is "Are you submissive?" (Over the past two years, I've become more dominant than ever. I click best with submissive girls between the sheets.)
One of my least aggressive filter messages is "Do you want to come over for a drink?"
The above line is one of the easiest and most effective ways to be direct on Tinder.
Here's an example of how NOT to be direct. A lot of guys use this message and miss out on hookups because of it.
They'll say something like "Hey, I want to be honest. I'm just here for fun."
I have trouble writing those words because they're the completely wrong way to go about business.
Think of it this way: If you say that to a girl, she thinks you view her as a piece of meat, and rightfully so.
Now, when you ask a girl to come over for a drink, you evoke a different psychological reaction. Sure, most girls will turn down your invitation, but the women who don't are open to fun.
Here's why it works: You're inviting her over to hang out and drink with you. Women want to have fun and talk before jumping into bed with you. You'll also find that there are instances where you do talk about sex before meeting once she's already agreed to come over for a drink. Let the conversation build naturally and be patient.
Do you see the difference in the psychological outcomes between the two statements above? A simple yet rich lesson.
Next, I'll share with you three short conversations that led to scores for me.
Tinder Conversation Examples
In the first example, I used the submissive line:
See how quickly everything happened? Take note of how I didn't use a fancy opening line.
In example number two, I played it sweet with a girl who messaged me first. When a girl messages you first, there's always a higher chance of turning the match into a ONS or hookup:
In the third example, I found a late-night hookup last Friday:
Notice how I never asked directly for sex. I have enough experience to know these are the types of conversation that lead to sex. There's no reason for me to confirm sexual activities before the meetings.
It's your job as a man to seal the deal and create sexual tension once you meet her, and therein lies my biggest gripe over asking for sex or "fun": only lesser men need to ask for it before the meeting.
Precautions
Since Tinder is stricter these days and handing out bans like candy on Halloween, you must avoid ticking girls off.
Which goes back to the point of don't ask for sex when being straightforward on Tinder. If you mention sex, there's a greater chance the girl will report you.
If you ask her over for a drink, she will most likely reject your offer, but she won't report you over it.
We're living in a time where it's fashionable to call guys creeps and perverts for even the slightest [reasons]. I recently had to turn the movie Geostorm off because the girl in the movie called everything creepy and perverted.
There's also the Tinder shadowban in play these days, which can kick in if you get reported.
If you do get blasted by the ban hammer, click here to read my article on how to get unbanned.
Bonus Tips
Being direct on Tinder late at night – especially during the weekend – works better than any other time of day.
If you choose to use your Tinder Boost on a weekend night, you can be more direct with your Boost matches because they're people who're actively swiping that night.
Experiment with different messages to see which ones work best for you. With practice, you'll be able to figure out how to approach your match from the get-go.
Avoid writing anything sexual in your Tinder bio. It won't help you be successful and could lead to a ban.
Final Thoughts
Before you can be direct, you need to learn how to get a match on Tinder. It's better to learn why you're getting no matches in the first place. Click here for my list of reasons.
For more ideas on how to message a girl and get her number as quickly as possible, this article shows how I do it.
Congratulations, you now know how to successfully be direct on Tinder without getting banned.