Welcome to my guide on the best dating sites and apps in Kenya. In this article, you'll learn how to meet beautiful Kenyan women online and start dating them in real life! If you're a foreigner like me, this is the perfect guide for you.
Over the past few years, Kenya's infrastructure has progressed tremendously, making it a great place for foreigners to visit. However, expect a trip to Kenya to be more of an adventure since it's surely not what you're accustomed to in the US or Western Europe.
The best cities to meet Kenyan women, who are open to meeting foreigners, are Nairobi and Mombasa. These are the two largest cities in Kenya, and women living in these cities speak the best English.
You may also want to search outside of the major cities, and the #1 best Kenyan dating site on my list allows you the opportunity to chat with Kenyan women from all over their home country.
5 Best Dating Sites and Apps in Kenya
#1 AfroIntroductions – The Best Online Dating Site in Kenya
AfroIntroductions gives you access to 1000s of single African women throughout the continent. Most female members are from Kenya, Nigeria, Uganda, and South Africa. You'll have no problem finding beautiful Kenyan women who are seeking foreign men for marriage or dating.
AfroIntroductions is extremely user-friendly for men of all ages. You don't have to worry about being tech-savvy to use this site or message women. Once you're a member, you have several options to upgrade.
After you upgrade, the entire site is your oyster.
AfroIntroductions Highlights
Painless

free

signup process
Gold and Platinum members have the ability to send 

unlimited

 messages to single African women throughout the entire continent
AfroIntroductions is a secure site that values user privacy and safety
Easy to navigate

1000s of single African women

ready to chat with foreigners
Advanced search filters: choose a city, physical features, religion, search radius, and loads of other options that allow you to find your match with pinpoint accuracy
The best Kenyan dating site for serious relationships, especially for foreign men who are seeking Kenyan brides and vice versa
#2 Tinder – The Best Dating App in Kenya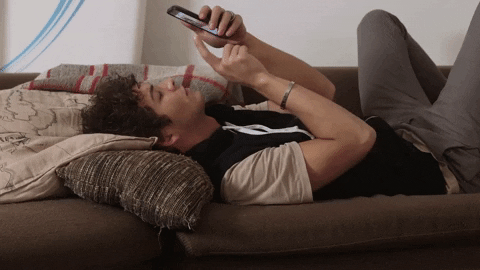 Tinder has 10s of millions of members spread throughout the world. There are plenty of single Kenyan women using Tinder who are ready to chat with and meet foreigners.
One key disadvantage of Tinder compared to AfroIntroductions is that women outside of Nairobi and Mombasa most likely won't be on Tinder. The good news is there are quite a few women using Tinder in Nairobi and Mombasa.
Do you live outside of Kenya and want to start chatting with Kenyan women on Tinder?
If you upgrade to Tinder Plus, there's a feature called "Tinder Passport" that allows you to change your location to anywhere in Kenya.
Tinder Passport is the best way to start chatting with Kenyan women before your arrival or to see if your ideal match is Kenyan.
It's important to be extra careful on Tinder – and all Kenyan dating sites & apps – because some women are pros and/or have ulterior motives.
African online dating scams are the worst in Nigeria, and you may notice some dubious activity when browsing Kenyan dating sites as well.
There are three rules to detect a fake profile or scam on Tinder:
If it seems too good to be true, then it probably is
Single-photo profiles that are overly provocative are almost always fake
If someone asks you for money or "gifts" and has an elaborate sob story to persuade you
Tinder Highlights
Tinder is a widely-used dating app in major Kenyan cities including Nairobi and Mombasa
It's 100% free to sign up (If you want to use Tinder Passport, it does require an upgrade to Tinder Plus or Tinder Gold)
Tinder works for both Android and iOS
Chatting is easy on Tinder, even older guys are finding success on Tinder – don't sleep on this app if you think it's only for younger guys
Tinder is great for both casual dating and serious relationships
#3 International Cupid
If you want access to exotic single women from all over the world, International Cupid is the best option to make that possible. You'll find single women from every continent, including hot Kenyan ladies.
The key difference between International Cupid and AfroIntroductions is that AfroIntroductions has far more single African members.
If you're unsure where you may want to look for your dream woman, and Kenya is on your list of possibilities, then International Cupid is a better option for you.
The site functions the same as AfroIntroductions. Messaging is easy, premium male members have the ability to send unlimited messages to women from all over the world, and female members are primarily seeking foreign husbands.
#4 Badoo
Badoo is a free online dating site in Kenya that has millions of members from all over the world. Badoo is most popular in Africa and parts of the Caribbean. I first used Badoo in 2014 for dating Dominican women and was quite successful.
A lot of men find success meeting Kenyan women on Badoo. Most of the features on the site are free to use, and there are several paid features that I'm not quite sure are worth it. The reason I have Badoo as #4 is that the first 3 dating sites are far better options.
My recommendation is to use Badoo as an auxiliary Kenyan dating site instead of a primary one. If you're not having much luck on AfroIntroductions or Tinder, you may find success on Badoo.
Also, Badoo is less geared toward serious relationships and certainly not the best option for meeting a Kenyan wife. The site is somewhat more complicated to use than AfroIntroductions and International Cupid. The crowd is younger as well.
One thing I do like about Badoo is it's available as an app as well, which allows you to chat with women between your phone and desktop seamlessly.
#5 Bumble – The Best Tinder Alternative in Kenya
If you're a fan of Tinder, Bumble is worth a look. Bumble is growing in popularity across the world, however, options are limited even in the largest Kenyan cities including Nairobi and Mombasa. Similar to Badoo, Bumble is best to use as a backup dating app in Kenya.
The key is to avoid spreading yourself too thin across too many apps and dating sites. A lot of men fail with online dating because they give up too easily on sites that are proven to work. I have a lot of experience with online dating, and I can tell you without a doubt that you never know when luck will strike.
There have been times where I've struck out a ton of times, then the most beautiful girl I've ever met in my life suddenly appears next to me. As Winston Churchill once said:
Success consists of going from failure to failure without loss of enthusiasm.
There's no better quote that applies to successful online dating.
Bumble Explained
Getting back to the point, Bumble is similar to Tinder in the way that you swipe right on the girls you like and left on women who don't interest you.
The key difference is that only women can message you first after you match. If your match doesn't message you within the first 24 hours, then she'll disappear from your match screen forever.
According to Bumble, they decided to make it this way to avoid matches that don't lead anywhere. In my opinion, it works to a degree but certainly doesn't live up to what they intended it to be since matches still drop into the online chat abyss.
The bottom line is that Bumble is worth installing, just not worth using near as much as Tinder since there are far fewer Kenyan women on it.
Now you know all the best dating sites in Kenya along with two of the best Kenyan dating apps. Remember to be careful when chatting with single African women because online dating scams are most prevalent in Africa.
Does this mean you can't meet your Kenyan dream woman? No, of course not. It just means that you need to use your head during your search.
I always recommend a video chat once you've been chatting with a girl online, and things between you two have already started to heat up. This is the best way to confirm the person you're talking to is real.
If it's an African guy posing as a woman to extort money from foreigners, he can't magically turn himself into a beautiful African woman for a video chat.
There are free phone apps that allow you to video chat including Skype and Whatsapp, use them to your advantage.
I've found that most Kenyan women and African women in general use Whatsapp.
You may also be interested in my:
Best of luck!