Welcome to my expert guide on the best Vietnamese dating sites and apps. This guide is written by me (an American expat) who's spent most of the past five years (2016-2021) meeting and dating Vietnamese girls. The past few years have been some of the best of my life, and sexy Vietnamese women are a big part of the reason why.
Some men struggle with dating in Vietnam while other men prevail. I've personally met over 100 Vietnamese women for dates and have learned a thing or two about them along the way. Vietnamese women require a different approach than say Filipinas.
By using the Vietnamese dating sites recommended in my guide and following my bonus tips for dating a Vietnamese woman, you give yourself the best chance of meeting your Vietnamese dream girl(s).
If one thing is for sure, Vietnamese women are in a class of their own and perhaps the most beautiful women in all of Asia.
Best Vietnamese Dating Sites & Apps
#1) Vietnam Cupid – The Overall Best Dating Site in Vietnam
Vietnam Cupid is the best dating site in Vietnam bar none, especially if you want to meet Vietnamese women in and around Ho Chi Minh City. While there are single women using the site throughout the country, most current female users live in and around Saigon.
I had the pleasure of meeting a supremely sexy Vietnamese girl on Cupid earlier this year. Meeting her made every second I spent on the site to find a date well worth it.
The single Vietnamese women on Cupid are seeking every type of relationship, however, a majority of women are looking for serious relationships.
Most Vietnamese women are conservative and prefer to be in serious relationships. If you approach them the wrong way by being too aggressive, they will politely ignore you.
The best tip I can give you to
date Vietnamese girls
successfully is to be as sweet as possible before the meeting. Once you're on the date, and she's comfortable, 
then
it's time to slowly turn up the heat.
Vietnam Cupid Features and Highlights
Lightning-fast signup process and 

free

to sign up!
1000s of single Vietnamese women who are eager to meet a foreigner for marriage, serious relationships, and dating
Single women from Hanoi all the way down to Ho Chi Minh are using the site
Members have the ability to send 

unlimited

messages to the women who interest them
Astronomically higher response rates than you'll find on Tinder (more on that below)
Less competition from other men, especially younger men (Cupid is perfect for men who are 28 and older)
The site is super easy to navigate even for men who aren't tech-savvy or over 60
Converting chats to real dates is highly likely and much easier than Tinder
#2 Tinder – The Best Dating App in Vietnam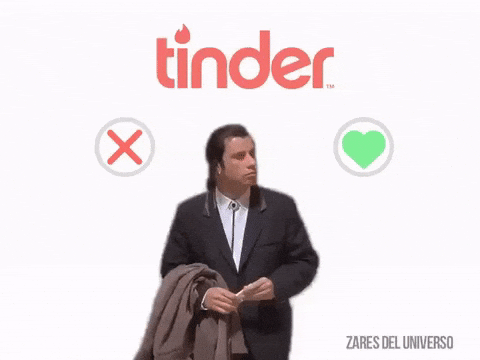 Tinder's popularity has grown at a tremendous rate in Vietnam over the past few years. When I first used Tinder in Vietnam back in 2016, the competition was much lower. Plus, fewer women used it. It was a lot more fun back then, but that's not to say it's not still fun now.
There's a ridiculous number of sexy Vietnamese girls using Tinder in Saigon, and they're difficult to pull. If you're lucky enough to match with them, then you have to fight the tougher battle which is getting their attention. I've been able to do it consistently, and particularly well when I focus all of my energy on meeting Vietnamese women.
I'm not a work-hard-play-hard kind of guy. I'm either all work or all play, and right now, I'm all work. For this reason, I'm sharing this invaluable information with you right now.
Before I list the benefits of using Tinder, here are the disadvantages of using Tinder in Vietnam:
Vietnamese women are starving for online attention on social media. I haven't been back to America for a few years so I can't compare it to America, but Vietnamese women are the hungriest I've seen for attention on social media in all of Southeast Asia. Why is this a problem? The problem is most of the hottest Vietnamese chicks on Tinder are only there for Instagram followers. It's awesome eye candy, just don't expect to meet them.
The "no hookups" movement is now in full effect here. About 80% of women write "No FWB" or "No ONS" in their profiles. I don't mind this since I don't ask for these things before the meeting. I let my game get me what I want. The problem is the cat is out of the bag. In 2016, Vietnamese women weren't as aware of foreigners using Tinder for fun. Now, they are fully aware. This goes back to the tip I highlighted above: Be patient.
It's easy to get banned or shadowbanned because Vietnamese women have no problem with reporting you for even the tiniest offense. You'll have to hold your tongue a lot because the women are moody. Even a slightly smart comment can lead to a ban, trust me.
The benefits of using Tinder in Vietnam:
There are more single Vietnamese women of all ages 18 and up than ever before on Tinder. I'm talking 1000s and 1000s.
There's a wide variety of women of all races since a lot of women from all over the world come here to teach
Women are open to meeting if you play your cards right
If you put in the time with the right approach, your efforts could certainly pay off
Tinder is easy to use for men of all ages. Even older men on Tinder can find success.
Women from all over the country are using Tinder
Most of the Vietnamese girls on Tinder speak decent English
I recommend Tinder Plus to get unlimited likes. Tinder Gold is a waste of money in my opinion.
Want to learn how I became a Tinder king and you can too? My book Tinder Cheat Codes will teach you everything you need to know about being successful with even the hottest Vietnamese women on Tinder who other men can only dream of meeting.
Are you interested in dating Vietnamese women and other women throughout Southeast Asia? I know a lot of men are still undecided on where they want to go to meet their future Asian wife or girlfriend. Asian Dating is similar to Vietnam Cupid, except women from all over Southeast Asia use it.
It gives you the chance to meet Vietnamese women, Filipinas, Thai Girls, Chinese girls, and women from all the other wonderful countries in Southeast Asia. I've had the pleasure of visiting most of Southeast Asia, and I can say without a doubt that there are beautiful Asian women in every country.
I sometimes have trouble controlling myself because I find Asian women so attractive and feel compelled to approach them. The bottom line is if you're on the fence about where you want to meet Asian women, a great place to start is Asian Dating.
You'll find Vietnamese women who are eager to meet you as well as single Asian women from other countries. Why not keep your options open?
Bumble is the second-best dating app in Vietnam that's growing in popularity, especially in Ho Chi Minh City. I've experimented with it over the past several months, and it works quite well. With little effort, I've been able to match and chat with attractive Vietnamese women on Bumble.
The biggest drawback is that far fewer women use it than Tinder, and a lot of the same women who use Tinder also use Bumble.
In my opinion, Bumble is worth using in Vietnam. The key is to use it as a second option after Tinder because Tinder is filled to the brim with Vietnamese girls.
Bumble Features and Highlights
The app is easy to use and very similar to Tinder. You swipe right on the women who interest you and left on the women who don't interest you.
Here's what makes Bumble unique. Women have more control. Once you match with a girl, she has 24 hours to message you first. If she doesn't message you, then she'll disappear.
Bumble gives you 1 free "extend" per day. The extend option allows you to extend a match an additional 24 hours if you think she won't message you in the first 24 hours. This may sound cheesy, but it actually works.
After she messages you, you have 24 hours to respond or the conversation disappears
Overall, Bumble is easy to use, it's a free Vietnamese dating app, and there are enough women using it in Ho Chi Minh City to make it a worthy option
International Cupid is on my list of best international dating sites for a reason. This site is similar to Asian Dating, except it gives you access to women from all over the world! What could be better than that?
International Cupid is also one of the best Vietnamese dating sites because the company behind the site does a phenomenal job of recruiting genuine women who are eager to meet and marry foreign men.
If you're unsure where you want to start your search for your foreign dream girl, International Cupid is the largest pond with plenty of fish.
International Cupid Features & Highlights
Painless signup process
Access to 1000s of single women from all over the world who are seeking foreign men
A secure dating environment (all Cupid dating sites strive to keep out scammers and fake profiles)
Access to single Vietnamese women
Unlimited messaging
Options to upgrade to increase your exposure on the site
Easy to navigate and creating a winning profile is a breeze
Badoo is a free international dating site with millions of members from all over the world. I've used it with success in the Caribbean, Asia, and South America. While it is a top Vietnamese dating site, I don't recommend spending much time on it.
In all of my dating site guides, I recommend to men that they avoid spreading themselves too thin across too many dating sites. The reason this list is 6 Best Vietnamese Dating Sites and not Top 10 is that there aren't 10 worthwhile dating sites to use here.
Believe me, I've spent years in Vietnam dating Vietnamese women. The only sites and apps I use are Tinder, Vietnam Cupid, and Bumble. There are plenty of women using these sites and apps. Time is valuable when it comes to launching your successful online dating campaign, be sure to spend it wisely.
Having said that, Badoo is worth browsing to see what you think. One of the advantages is less competition than Tinder. Keep in mind that Tinder is the most competitive of all the Vietnamese dating apps on this list.
Badoo Features & Highlights
Badoo is a 100% free online dating site and app with millions of members from all over the world
It's easy to get signed up in minutes and search for single Vietnamese women
The search function is easy to use and has good targeting for a free dating site
You may be able to find some diamonds in the rough since most men focus on Tinder only (this has happened to me quite a few times over the years on Badoo)
Honorable Mention – OkCupid
The final dating site/app I added as an honorable mention is OkCupid. This site's popularity has diminished since Tinder's rapid rise to stardom, yet it's worth a look. For example, Taiwanese girls use OkCupid, and I know Vietnamese women use it as well.
I know Filipinas use it because I saw it on a Filipina's phone I had been dating last year. She was eighteen at the time, which means younger women are using this site. You may find luck using it, although, I recommend it as a last resort rather than a primary option.
Recommended Further Reading
5 Invaluable Tips for Dating a Vietnamese Woman
Put your nice guy cap on because Vietnamese women generally aren't attracted to bad boys like you may find in America. Traditional Vietnamese women don't care about your height, how big your muscles are, or what kind of car you drive. They value a man who makes them smile, will take care of them, and is loyal above all else.
Vietnamese girls who are most affected by westernization are on Tinder. I recommend Tinder Cheat Codes because Tinder is a tough crowd, and if you go into it without the proper knowledge, you'll sink a lot faster than you'll swim. There's an exact science to being successful on Tinder without getting banned, and that's what my book teaches men every day.
Most Vietnamese women don't speak great English, and they value a man who takes the time to learn some basic Vietnamese. Vietnamese is an incredibly difficult language, easier to read than Chinese yet harder to speak. The key tip is that you want to keep your opening messages simple. Over the years, I've learned how to type my English to make it easier for Asian women to understand. With enough practice, you'll get the hang of it. Don't make jokes that only English-speaking women understand and expect Vietnamese women to understand you.
Always meet Vietnamese women who genuinely interest you outside first. There's no reason to try to accelerate the process or get in her pants before you meet her. This type of activity turns almost all Vietnamese women off. It may work in other Asian countries, but not here. Vietnamese women love coffee dates. Almost all of them ride motorbikes, and getting around Vietnam is very cheap with Grab or renting your own motorbike. Take the time to get to know her, and you'll thank me later.
Your first impression is

critical

. Vietnamese women are unforgiving and quick to turn their backs on men who they suspect might be playing around. If you slip up even once by ignoring her after a first date or not showing genuine interest moving forward, she'll easily and quickly forget you exist. Their unforgiving nature is unlike any other woman I've met in the world. The key is to stay committed and loyal from the start to successfully marry or date a Vietnamese woman.
Now you know the best Vietnamese dating sites and apps along with the most critical tips for dating a Vietnamese woman. There are years of experience sprinkled throughout this guide, use them to your advantage.
As I mentioned in the beginning, follow this guide, and you give yourself the best chance of forming a successful relationship with your Vietnamese dream girl.
Vietnamese women are amazingly beautiful. I love their feminine nature and physical appeal. Who knows, I may end up marrying a Vietnamese girl myself someday.