Welcome to my guide to using the best Philippines dating sites and apps. A lot has changed in the Filipino online dating game over the past five years. Dating sites that were once epic have turned to rubble while others have stood the test of time.
The perfect example of one that went from being a gold mine to Death Valley on a hot summer's day is Date in Asia. Don't worry, this list is strictly legitimate Philippines dating sites and apps that'll have you chatting with sexy Pinays in no time.
One of the greatest advantages for foreigners traveling to the Philippines and ex-pats alike is the massive online dating presence in PH. Women from all over the 1000s of islands use online dating sites to meet foreign men for marriage, serious relationships, and even hookups with the right approach.
While it's not as easy to score top-tier talent in major Filipino cities as it was just a few years ago, it's still highly possible. This guide is the perfect resource. Don't waste your time on inferior sites or scam sites, use the sites and apps below.
#1) Tinder – The Best Dating App in the Philippines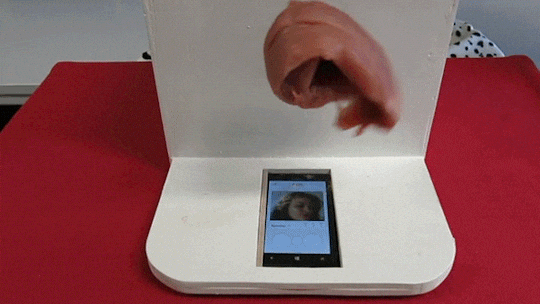 Tinder is the best dating app to meet Filipinas in Manila, Cebu, and other major Filipino cities. There's a massive number of Filipinas using Tinder in Manila. Your thumb would break off before you'd be able to swipe through all the Manila women using Tinder.
Sounds awesome, right?
Here's a major drawback. Despite the record-setting number of women using Tinder in Manila, the number of men – both local and foreigners – is astronomical. This means competition is sky-high, and women are getting spoiled with attention.
I spent years in Manila off and on between 2014 and 2018. I saw the online dating scene change dramatically over that period. In 2014, when I walked around Manila, it was common to see average men walking around with gorgeous Pinays. I'm pretty sure I once saw a guy being fed grapes like a king at a luxury pool.
By 2018, westernization and globalization had taken their toll. I often saw foreigners walking around with Pinays I didn't travel to PH to meet (to put it lightly). Plus, the word is out. Men from all over the world flock to Manila for easy sex. For this reason, I recommend looking outside Manila if you're searching for a non-westernized traditional Pinay.
Having said that, Manila Tinder is still awesome if you know how to finesse your way to a lay on Tinder. The ultimate Tinder finesse guide is my book, Tinder Cheat Codes.
Quick Tinder Tips for the Philippines
I recommend using Tinder Plus to get the most out of your Tinder experience in the Philippines. The key feature is unlimited swipes. You need unlimited swipes to give yourself the best chance of meeting Filipinas on Tinder.
Skip Tinder Gold – Tinder will try to upsell you Tinder Gold. The main advantage of Tinder Gold is the ability to see who's already liked you. The problem is that no matter how good-looking you are or think you are, the women who already liked you most likely won't be your top picks if you get my drift.
The second Tinder Gold feature is the ability to swipe right on all the women in the daily Top Picks section instead of just one. This feature is essentially useless. What I've noticed is that Tinder always puts the same women in the Top Picks section, and they're nearly impossible to match with. I'm not even sure if Tinder logs the like when you swipe right on a girl in the Top Picks section.
The bottom line, Tinder Plus is worth it, Tinder Gold is not.
Do you want to become the ULTIMATE ALPHA MALE?
Click Here
to discover a revolutionary new supplement made with science-backed natural ingredients that's changing men's lives overnight.
#2) Filipino Cupid – The Best Online Dating Site in the Philippines
Filipino Cupid is the absolute best Philippines dating site that has stood the test of time and will continue to do so. I've used it several times, and it's never let me down. The greatest advantage to using it over Tinder is the level of competition.
By using Cupid, you avoid competing with short-term backpackers and other broke jokes who are standing between you and the beautiful Pinay(s) of your dreams.
This site is best for men who are looking for Filipina brides or serious girlfriends, although with the right approach a lot of fun can be had as well. Trust me, I've had more than my fair share of fun on it. Once you're a member, you have the ability to message thousands of sexy Pinays from all over the islands.
You don't have to hope to match with that gorgeous Filipina to chat with her. Tinder is super crowded, which means women won't see you unless you know how to increase your exposure. On Cupid, you don't have to worry about that problem.
There are too many advantages to using Cupid to list in a blog article. You get instant access to thousands of Pinays scattered all over the entire country. What could be better than that?
Filipino Cupid Benefits
Easy to use and painless signup process
1000s of single Filipinas from all over the Philippines use it
The ability to chat with unlimited members
Upgrade options that increase how many women see you
Extremely better response rate than Tinder
Women are looking for serious relationships and may have never met a foreigner before you
Filipinas on Cupid are generally less westernized and friendlier
#3) PinaLove
One of the under-the-radar Philippines dating sites that are actually quite worth it is PinaLove.com.
One of the best Thai dating sites – and my personal favorite – is Thaifriendly.
The same group behind Thaifriendly created PinaLove. PinaLove gives you free and paid options similar to Thaifriendly, and there are a lot of women using it. It's similar to what Date in Asia used to be, but better to use now.
PinaLove is an excellent choice for men who looking for something more casual or a girlfriend rather than a Filipina wife. However, that's not to say you can't find a bride on it.
It's a site that's definitely worth a look at, and it's free to start chatting with Pinays within minutes of signing up. If you have experience with Thaifriendly, you'll know exactly how to use Pinalove for chatting. Even if you don't, the site is very easy to use for men of all ages, even older heads over 60.
#4) Asian Dating
If you like Filipino Cupid and want to expand your options to all of Southeast Asia, Asian Dating is one of the best dating sites to meet Asian girls online.
Since more Filipinas use online dating than in any other country I've visited in Southeast Asia, you'll also find a large number of Filipinas looking for marriage and foreign boyfriends on Asian Dating. What I like about this site is the option to chat with women from every country in Asia.
If you're still unsure about where you want to meet your dream Asian woman, Asian Dating is the perfect option to get your feet wet. You may find that women from other countries in Asia are more up your alley.
Also, if you plan to travel to multiple countries in Southeast Asia, instead of the Philippines only, this site will come in handy during your escapade.
#5) Bumble – The Best Tinder Alternative in the Philippines
Outside of Tinder, Bumble is the only other dating app that's worth using in the Philippines. Bumble is picking up steam all over the world and growing its membership. Since once again, the online dating space in the Philippines is massive, there are a lot of Pinays using Bumble in Manila and other major Filipino cities.
Bumble is similar to Tinder and very easy to use. You swipe left or right on women the same way as on Tinder. The main difference is that women message you first. If you match and the woman doesn't message you, she'll disappear after 24 hours.
Bumble claims they made it this way to reduce dead-end matches. In my opinion, it doesn't work as well as they planned.
I don't recommend spending too much of your time on Bumble, but it's worth having in your arsenal as a backup dating app. Once you go beyond using the sites and apps in this guide, you spread yourself too thin.
In the online dating environment, it's not a good idea to sign up for a zillion sites in hopes that you'll have luck on one or a handful. Spend your time wisely and focus on the Philippines dating sites included in this guide with the largest memberships.
Bonus Filipina Dating Tips
These are the 5 best Filipino dating sites and apps. As I just mentioned, stick with these sites to achieve the best results and meet gorgeous Filipina women who are eager to meet foreigners. When you go outside of these sites, you risk falling victim to online dating scams or sites that just aren't worth using anymore.
Filipino Cupid is the best Filipino dating site for men who are serious about settling down with a Filipina. Women using Cupid and Asian Dating are more receptive to men who appear as though they have good intentions.
While Tinder is hands down the best Filipino dating app, it's very easy to get banned because Pinays will report you at the drop of a hat if you get out of line. Choose your words wisely and don't let your temper or ego get the best of you.
Optimize your online dating profile well before your arrival. Remember, competition is high in Manila. A crappy profile won't get you very far when there are tons of other men with solid profiles who spent the necessary time creating, testing and refining their profiles.
Look outside of Manila and Cebu! If I were to travel to the Philippines right now strictly to meet Pinays, I would not go to Manila or Cebu first. If you want to know where to go, pick up my first book. It's the best book a man can read before embarking on a journey through the Philippines. It'll not only inspire you but also teach you where to go for a truly life-changing adventure.
Final Thoughts
Now you know all the best Philippine dating sites and apps. I have years of experience dating in the Philippines. Along the way, I met and dated gorgeous Pinays. The difference between me and other men who travel there is I don't settle for less.
Patience and leaving your ego at the door go far in the Philippines. Pinays will test your patience with lots of questions because Filipinos are very inquisitive people. If you don't know how to control a conversation or dominate a situation, you'll end up being a settler like most of the men who travel to PH these days.
If I had a nickel for every guy who thinks he's the king of PH because he hooked up with a few girls that have met a long list of foreigners, I'd be a multi-millionaire. Don't be that guy, be humble, confident, enthusiastic, and dig deeper. You'll go far.
Recommended Further Reading: Top 10 Best Asian Dating Sites