Are you curious to know how to write the best Tinder bios to get laid? Of course, you are! In today's article, I'm dropping some exclusive knowledge that has helped me get laid on Tinder time and time again.
In my previous article, I explained how to write the best Tinder bio for serious relationships. Now, we're traveling to the other side of the spectrum to land dates in our beds tonight for a sultry hookup or one night stand.
I'm going to break it to you now; Tinder has changed immensely over the past couple of years, long gone are the days of writing whatever you want in your profile without repercussion.
Us men have to be extra careful about how we craft a bio that attracts sex.
First, I want to go over the precautions before we jump into the fun part of the article.
Precautions
If you write anything overly sexual or naughty in your profile, you're bound to get banned. It's only a matter of time before a bitter woman reports you.
In today's world, everything a man does is perverted. We've reached a point where sex is a bad thing, and it's a sad, sad truth.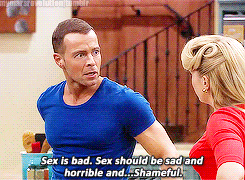 I could write an entire book on that topic, but that's for another day.
Here's the problem: once you get reported for writing anything sexual in profile, Tinder will ban you.
When they hand out this type of ban, there's no turning back. You'll lose your account and be labeled a pervert.
However, you can always create a new Tinder profile or attempt to get unbanned (creating a new profile is the better route).
So, since you can't come right out and say anything sexual that may turn some women on, how can you find a hookup using the space provided in your Tinder bio?
The best way to get laid on Tinder is to never let women know you're looking for sex in the first place.
Where most men fail in their Tinder bios is by writing a sexual innuendo they think is slick.
Later, they wonder why they got banned and never got laid. The answer is simple: that's not how female psychology works.
An Important Metaphor
To give an example of what I mean, let's compare finding a hookup on Tinder to a fisherman catching a fish.
Would a fisherman use the wrong bait or tell the fish what bait he's going to use to catch them? Nope.
When you're a man looking for sex on Tinder, you can't put your cards on the table before you ever encounter your match.
The only fish you'll catch by talking about sex in your profile are the ones all the other fishermen threw back.
The fisherman uses bait, and you use your Tinder bio.
Good bait catches the eye of the fish and stands out from the rest of the crowd.
A good Tinder bio catches a woman's attention where a bad Tinder bio doesn't.
Women won't chase after a guy who makes it too obvious he's looking for sex.
They want a guy who has something to offer the world, something of value, something they haven't seen before.
Do you want to become the ULTIMATE ALPHA MALE?
Click Here
to discover a revolutionary new supplement made with science-backed natural ingredients that's changing men's lives overnight.
The Best Tinder Bios to Get Laid
I'm going to come right out and say it; there are no best Tinder bios to get laid. Your Tinder bio is the least important facet of your profile to get laid.
If you want to get laid on Tinder, you need good photos first.
No matter how witty your profile description is, it won't make up for unattractive photos.
I've seen guys who have had success in America by posting selfies in their undies with an outline of their junk to get laid.
This method can work, but it can easily lead to a ban.
The point is there is no magical Tinder bio that will get you laid in a hurry.
The best bio to get laid is one that intrigues a potential match in as little time as possible.
Did you do something awesome that you can write about in your profile?
Do you have an awesome dog? An interesting job or hobby?
To get laid, you need to get matches in the first place.
If you write a Tinder bio that alludes to sex, you'll get significantly fewer matches.
The bottom line is you need to create an attractive profile that attracts all women, not just women who are looking for sex because there are very few of them.
In my years of Tindering, I've slept with hundreds of women from around the world and never once did I write anything sexual in my profile.
Your photos and the messages you send after you've matched are what get you laid, not what you write in your profile description.
Right Place, Right Time
Getting laid on Tinder is all about right place, right time.
You never know when one of your matches might be in the mood for a hookup that night.
What I've learned over the years is that women's libidos can lie dormant for days, weeks, or even months, then suddenly flip on like a light switch. You need to be the first guy she talks to when the switch gets flipped.
The advice above will get you laid faster than anything you can write in your bio section.
In Tinder Cheat Codes, I explain the exact methods I use to get laid on near autopilot.
I typically get on Tinder, and within an hour, I link up with a match who's in the mood. It's not rocket science.
You need to take a more passive approach and learn the correct methods because, without them, you'll just be another guy who can't get laid on Tinder.
Once you learn how to be successful on Tinder, you'll have A TON of fun. You'll separate yourself from the guys who are failing and realize you used to be like them.
When I first started online dating in 2012, my approach was abysmal. I had no clue the competition was sky-high.
I signed up for POF and thought finding sex would be a piece of cake. Man, was I wrong.
Now in 2019, it truly is a piece of cake because my methods are fine-tuned.
Believe me, there are a lot of women on Tinder who are open to sex, but you need to do your job as a man to turn them on.
Quality women aren't going to jump into bed with you because you wrote something funny or witty in your Tinder profile.
Any guy can run a quick search online and copy & paste some lame pickup line that's been beaten to death.
The harder part is what will you say after she responds to that corny pickup line? And how will you turn the conversation into a meeting that ends in sex? That's what my book teaches you exactly how to do.
I've turned countless first dates into sex and spoke nothing about sex before meeting my dates.
A Critical Tinder Tip
I'm going to cap off this article with one juicy tip that will boost your success on Tinder.
The best way to get laid on Tinder is to go in the opposite direction of getting laid.
You may write in your bio, "I'm not here for hookups." or "Believe it or not, I'd like to find something serious."
Those two sentences will give you a better chance of finding a hookup on Tinder than any sexual innuendo or corny pickup line you'll find on the entire internet.
Why? Because you've already separated yourself from all the other men who are asking women directly for sex.
Being direct on Tinder does work, but not like that.
The reason those lines work is they give you a better chance of meeting the girl for a date.
Once you meet the girl, it's your job to create sexual tension that leads to the bedroom.
Having sex naturally is much more gratifying, although there are those times when a fiery predetermined hookup is quite satisfying.
Getting back to the point, those lines also give you a better chance of matching with a girl if she clicks over to your profile to read your bio before swiping.
Let's face it, most women aren't going to take the time to read your bio when they're swiping anyway.
I almost never read women's bios while I'm swiping. I only look at their photos.
It's those instances where a woman is on the fence about you that she opens your profile to read it before deciding which way to swipe.
The two basic lines above give you a much better chance of leading her finger to the right than writing something sexual or corny.
The key is you need matches to get laid on Tinder. More matches = a better chance of finding a hookup. That's how it works.
Photo Proof This Works
Here's a meeting I just scheduled using my bio for serious relationships:
How do you think this date will end?
Right place, right time at work.
Final Thoughts
I know I got a bit longwinded and didn't offer you a long list of bios you can copy & paste, but the information above is more golden than any Tinder bio you'll find on the internet.
In reality, the best Tinder bios to get laid aren't much different than the best ones for finding a serious relationship.
Women are more attracted to men who show restraint and appear to be in high demand than a guy who looks desperate to find sex that night.
You need to learn to play it cool and increase the attractiveness of your profile if you want to get laid on Tinder because if you don't, you'll never score with quality women.