Finding a foreign girlfriend is an excellent idea and a lot easier than you might think. Trust me, I'm nothing special, and I've been dating solely foreign women for the past five years. Before I "woke up," I thought it was mandatory to deal with the many drawbacks that come with dating in America.
In this article, I explain how I go about finding a foreign girlfriend. By the end of the article, you'll be on your way to chatting with foreign women and meeting your foreign dream girl.
Why date foreign women? Back in 2013, I knew something in my life had to change. I missed dating and lost interest in dating in America. This realization sparked my journey to live abroad, and it's the reason I'm still abroad today.
What started as a journey to meet women soon became a healthy lifestyle that made me happy again. To make a long story short, dating foreign women is worth it because it may help you find something that's been missing inside yourself.
Let's start with the basics of finding a foreign girlfriend.
How to Meet a Foreign Girlfriend Online
The fastest way to find a girlfriend is to start your search online. You'll be amazed by how open foreign women are to meeting foreign men.
Most guys get a major rush the first time they experience the rock start effect; I know I did.
Suddenly, you're being looked at as a human being instead of how much you can offer physically and monetarily.
Once the tables turn, your inner confidence begins building at an accelerated rate. This is just one of the many advantages of meeting women overseas.
Those articles include all the best dating sites for foreign men to meet foreign girlfriends and wives. You'll also find tips on how to be successful using the sites and how to start conversations with women – plus get their numbers.
Pro Tip
A great place I recommend for finding a foreign girlfriend is the Philippines. I've outlined what it's like to date there extensively and spent several years living there. Give
Filipino Cupid
a try, you won't regret it. One of the reasons the Philippines is excellent for foreigners is that most Filipinas speak perfect English.
Using Tinder To Find a Foreign Girlfriend
Tinder is a great app for finding a foreign girlfriend as well. Here are the main steps to get started:
Create a Tinder account
Build an attractive profile
Upgrade to Tinder Plus or Gold (the advantage of Gold is you can see who liked you first, which is useful in this situation)
Use the Tinder Passport feature to change your location to anywhere in the world
Start swiping and match with women in any part of the world
Those are the basic steps. I also recommend:
Choose major cities where more women are using Tinder. If you're searching for women in less developed countries, you may find that there are few women using Tinder in second and third-tier cities.
Don't change your location too quickly. I see a lot of men get frustrated because they don't immediately start getting matches after changing locations to a new city. It can take a couple of days before you start getting matches abroad, and you may need to test several cities and optimize your profile along the way.
Hide your distance in your Tinder Plus or Gold settings. When you're swiping overseas, choose the option to hide your distance because women will know you're using Tinder Plus or Gold. If they see that you're thousands of miles away or don't see your distance, they'll know you upgraded your account either way. The reason it's better to hide your distance is it creates a certain level of ambiguity (they may think you're in their country already) that may convince them to swipe right on your profile to start a conversation.
Do you want to master Tinder in record time? My book Tinder Cheat Codes is full of my exclusive Tinder hacks and methods that are proven to work. These are the exact methods I've used to score with 100s of women all over the world as an average Joe.
Best Countries to Find a Girlfriend
In America, we all know that finding a loyal girlfriend or boyfriend in the age of half-naked Instagram photos is borderline impossible.
Yes, the relationship may work for a year or two, then it suddenly disintegrates when you find that mysterious Instagram crush between the sheets that you usually inhabit.
For this reason, men are looking overseas to find loyal women. Heck, women are probably doing the same thing.
Here's my personal list of best countries to find a girlfriend:
Brazil
Mexico
Cambodia
Poland
These are only a handful of the best countries to find a girlfriend. It's a better idea to list the worst countries to find a girlfriend because most countries are great places to find a loyal and caring girlfriend.
What to Know About Online Dating
Over the past five years, I've done a lot of online dating. Along the way, I've picked up priceless bits of knowledge and methods that have made online dating fun.
If I go back to when I first started dating online in America, I did everything wrong.
Every time I coach a guy or review his profile, I see the same things that I did wrong.
When men first enter the online dating waters, the biggest mistake they make is underestimating the competition.
You think you sign up, whip up a profile, and voila, women are knocking down the door to meet you.
Nope, that's just not how it works.
When men experience this "failure," their egos take a major hit. They begin to question themselves at a deeper level. This leads to a downward spiral.
The key to avoiding this anguish is to start online dating with 0 expectations. Even after meeting 100s of women online and going on 100s of successful dates, I expect nothing every time I open Tinder.
In fact, I barely use Tinder nowadays and quickly schedule dates when I'm in the mood to meet someone. The info you need to do the same as me is all in my book.
5 Things to Know About Online Dating
Competition is fierce, especially in First-World countries. In America, there are far more men using Tinder than women. Without building an attractive, winning profile, women will most likely never see you since your ELO score (Tinder's ranking system) will be mighty low.
Photos ALWAYS come first. No matter who you are, you need good online dating profile photos. If you slack on photos, you set yourself up for a letdown from the start. You can't just throw up some photos of you drinking beer with your buddies and expect that to spark women's interest.
Approach online dating with a marketing mindset. Great marketing is a perfect mix of finding a winning sales angle and getting that angle in front of people. Test your profile to find your winning angle, and once you do, reap the rewards.
Focus on your strengths, not your weaknesses. Your online dating profile is not the place to throw yourself a pity party or explain how bad your life has been. It's a place to highlight what you're good at. If you're not good at anything, work on improving yourself.
Avoid writing stuff like "420 friendly" or "like to drink." Foreign women typically don't smoke, get high, and only drink occasionally. Of my five years living abroad, I've only met a handful of women who like to party like that, and they're not the type of women I pursue for a second date.
Bonus Tip: Never write anything sexual in your profile. This won't lead to sex. Take it from me, I know how to write Tinder bios to get laid.
Tips for Dating in a Foreign Country
Okay, so you've found your foreign girlfriend, and now, it's time to meet her. The first tip is to go to her to meet her. Why? You want to be in control of the situation in case you need to hit the emergency exit button.
If you invite her to your country, there are more than likely a lot of hurdles to jump through to get her there in the first place. Then, what will you do if it doesn't work out?
In my experience, it's impossible to know how much you like someone until you meet in person. No matter how many video chats or online chats you have, nothing compares to the feelings two people experience the first time they meet.
It can go either way.
Stay in control of the situation by traveling to meet her. Plus, traveling is fun, and you'll get to experience a foreign culture.
5 Things to Know About Dating in a Foreign Country
Familiarize yourself with the dating customs in the country that you plan to meet your foreign girlfriend. Are people there conservative about dating? The last thing you want to do is offend people in a foreign country. Arrive with a smile and be aware of basic customs. The people will love you for it.
Always play it safe. Get to know the terrain in a new land before you get loose. Meaning, don't step off the plane loaded on booze and make your presence known to the wrong people. It's critical to have fun while staying safe and keeping a low profile when you travel abroad to meet a girlfriend.
Research where to stay before your arrival. The best places to look are Airbnb or Booking.com. On Airbnb, there are tons of reviews written by your fellow foreigners who have already traveled there (Click Here for my Airbnb coupon). It's a great place to pick up local tips. Another method I recommend is to ask your future girlfriend where to stay. I've had foreign women help me save money by finding me places to stay for local rates.
Dress to impress to make a great first impression. I always see foreigners in the city streets wearing old flip flops and beat-up clothes. It makes me cringe every time. Don't be that guy.
Investigate the tourist visa situation before your arrival. Some countries require you to get a tourist visa ahead of your arrival while most countries issue a visa on arrival. Either way, you want to know how much time you get and if it's possible to extend your visa after you land. You may also need proof of onward travel (e.g. Philippines) to show at the airport before you board your flight. Click Here for the cheapest way to get an authentic onward ticket.
Bonus Tip: Bring her fancy chocolate from your home country. You'll instantly melt her heart.
Final Tips for Finding a Foreign Girlfriend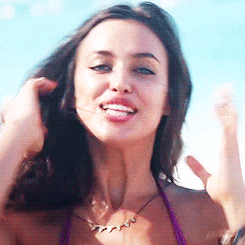 This is the blueprint to being successful in your journey to find a foreign girlfriend. If you made it this far, you know where to find her, how to approach her, and how to date in a foreign country.
The beauty of meeting foreign women online is the competition is often lower. Yes, there are other foreigners approaching the same women, but the male/female ratio isn't the same as in America, not even close.
Depending on where you look, you may find that there's barely any competition.
One of my best tips is to search outside of major cities for foreign women. Foreign women living outside of major cities are usually less westernized and being approached by far fewer men.
I prefer to go off the beaten path and get a genuine taste of foreign culture. Too many foreign men travel to other countries and stick to the most westernized places after they arrive.
Why travel to meet a foreign woman only to land right back in your comfort zone? The further you get outside of your comfort zone the more you'll enjoy dating abroad.
My Results Dating Abroad
These days, I stick to Tinder, Bumble (very limited), and a small handful of dating sites. Tinder and Cupid sites have always treated me quite well.
Here's proof that they've worked for me:
My first book tells the life-changing true story of my first solo journey abroad to the Philippines. If you need the inspiration to embark on your journey to finding a foreign girlfriend, there's no better way to get it than reading the book.
Another great free international dating site is Thaifriendly. If you're interested in meeting Thai women, this site is a great place to start.
Overall, I've had great success finding girlfriends abroad, and there are a lot of savvy men out there having the same results as me.
Will you be one of them?